WASSER WERKZ PA SDN BHD
No 27 , Jalan Utara , 46200 Petaling Jaya, Selangor Darul Ehsan , Malaysia
Overview
Contact Details
Location Map
Specialising in sanitary ware and faucets, WasserWerkz is proudly the largest distributor of Grohe and American Standard products in Malaysia. Besides supplying products for both major brands, WasserWerkz PA Sdn Bhd also provides professional advice to clients in terms of bathroom solutions and the type of products to be used for your dream bathroom. WasserWerkz, as a renowned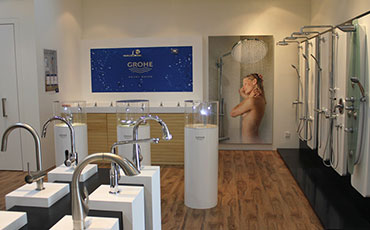 specialist in large-scale projects and retail market, provides a full range of quality sanitary ware and bathroom faucets, attending to clients' every single need.
The bathroom is more than just a place for bath or shower daily! As the best leading of bathroom accessories supplier in Malaysia, we are fully committed in providing high-quality sanitary systems to our valued clients. In line with the most renowned brands like Grohe and American Standard, we offer a complete set of sanitary products, ranging from WC, bathroom sink faucets, basin, shower mixer to urinal bowl and most importantly, all come in a diverse variety of colours, styles as well as design. Grohe and American Standard's product not only practical yet serve as an aesthetic enhancement to every home.
did you know
Cari Info is a diverse business directory that allows the community to search, analyze or filter unlimited sources of businesses and corporations' information in Malaysia.